North National Mini Storage
2937 North National Ave
Springfield Missouri

65803
(417) 833-3519
Gate Hours: 8am-8pm Everyday (Closed posted Holidays)
Office Hours:
Tuesday

9am-1pm & 2pm-6pm
Wednesday: Closed
Thursday 9

am-1pm & 2pm-6pm

Saturday

9am-1pm & 2pm-6pm
Sunday: Closed
North National Mini Storage offeres
7 Days Controlled Access.
Paved , Lights, Fenced, Gated
Security Code Entrance & Exit
Video Controlled & Surveillance
North National Mini Storage Unit Sizes
All units are prorated for the first month and rented month-by-month.
Deposits include a disk lock and 2 keys.
** INDOOR CLIMATE CONTROL UNITS**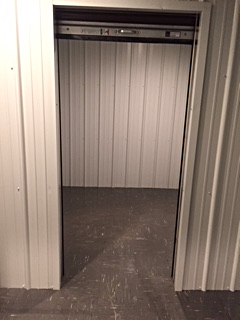 **UNIT-1 4X6 (24 square feet) $60
**UNIT-2 6.5X7 (45 square feet) $70
**UNIT-3 7X7 (49 square feet) $75
**UNIT-4 6X6 (36 square feet) $65
**UNIT-5 6.5x6 (39 square feet) $65
Non Climate Controlled units
5x10 (50 Square feet) $47month /$10 deposit
6x10 (60 Square feet) $49month/ $11 deposit
5x14 (70 Square feet) $50month /$13 deposit
5x15 (75 Square feet) $55month/ $13 deposit
10x10 (100 Square feet) $65month/ $15 deposit
10x14 (140 Square feet) $72month /$15 deposit
10x15 (150 Square feet) $75month /$20 deposit
10x20 (200 Square feet) $95month /$20 deposit
10x28 ( 280 Square feet) $110month /$20 deposit
Storage Springfield Missouri
At North National Mini Storage in Springfield MO (Missouri) we prorate your first month's rent, so you can rent out a unit any day of the month. You can rent out your unit month-by-month for however long you need with no renting minimum. And we'll provide a disk lock for you to place on your unit till you are done renting.
We offer quality storage in Springfield Missouri.
Thank you for visiting our site at www.StorageSpringfieldMissouri.com